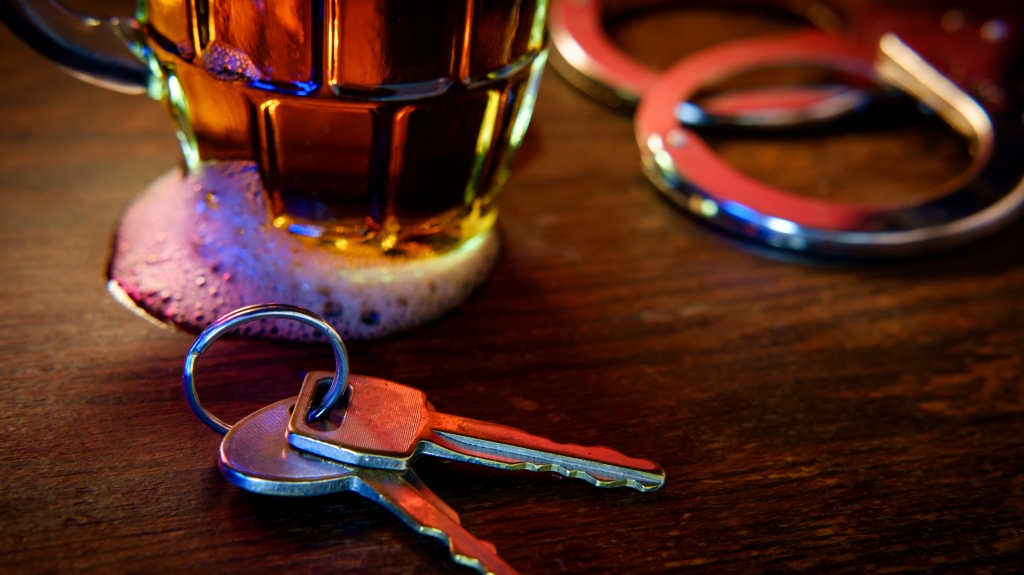 If you have been charged with Operating Under the Influence (an OUI) in Massachusetts, you may be scared for your future. While an OUI charge can be a misdemeanor or felony, this charge can follow you for the rest of your life. Massachusetts law is one of the strictest in the United States when it comes to OUIs. Don't face the justice system without an expert team of professionals by your side. Contact the Law Offices of Joseph D. Bernard today.
What is the Difference Between a Misdemeanor and a Felony?
A misdemeanor, in short, carries a penalty that is not as harsh as a felony. Misdemeanors have a maximum House of Correction (or jail) sentence of 2 and ½ years, whereas a felony charge can leave a person facing life in state prison, or even federal prison, in the most severe cases. And, yes, there is a difference between jail and prison. A person cannot serve more than 2 and ½ years in jail for a single charge, leaving the general population serving time for more minor offenses, whereas prison houses people who have committed more severe felony crimes.
Short Answer: When it Comes to OUI Charges, It Depends
There are many factors at play in determining whether an OUI will be charged as a misdemeanor or a felony, and both can mean different things for your future.
The penalties for OUI charges increase with each conviction. A first or second OUI offense in Massachusetts is a misdemeanor when there are no other charges involved. However, under certain circumstances, a second charge could be filed alongside it which could be a felony. An OUI may result in a second misdemeanor charge of child endangerment when a minor under the age of 15 was present in the vehicle at the time of the OUI. If at the time of the OUI, the driver is on probation or parole, is driving without a license or with a suspended license, or is found to be in possession of drugs or an illegal firearm, the final charges alongside the OUI could be a felony.
With that being said, misdemeanor OUI cases, even involving a second offense, are often winnable in court, with the right legal defense team by your side, even with a positive breathalyzer result.
An OUI is always a felony if it's a 3rd or higher conviction, or if it involves death or serious bodily injury. A 3rd, 4th, or 5th OUI charge in Massachusetts is automatically a felony, imposing harsher prison sentences, increased fines, longer license suspension periods, and will leave a felony on your record. Having a felony on your record can affect your future more significantly than a misdemeanor and will likely impact any future criminal cases. A felony charge of any type will cost you your right to vote, possess a firearm, and sit on a jury. It also can have harsh implications on your immigration status if you are not a United States citizen. A felony charge will place restrictions on potential employment opportunities and must be provided to the administration of any school you are attending. After a 5th OUI charge, you will never be able to drive again with a valid license, even a hardship license. This occurs regardless of whether you need to get to school, work, medical treatments, or even court. After five OUI charges, you will never be able to legally drive again.
That is not to say that you don't have hope if it's your 3rd or subsequent OUI or if the OUI resulted in serious bodily injury or death. You still have rights and it is important to contact an experienced attorney to ensure the best possible outcome. Especially with harsher penalties at stake, a strong legal defense can make a great difference in the outcome of your case.
If You or a Loved One Is Facing a Massachusetts OUI Charge, Let the Expert OUI Defense Team at the Law Offices of Joseph D. Bernard P.C. Fight for You
The Law Offices of Joseph D. Bernard P.C. is a leading expert in OUI defense with a track record to show for it. Whether a felony or a misdemeanor, a first-time charge, or a subsequent conviction, let a dedicated expert join your fight. The attorneys at The Law Offices of Joseph D. Bernard focus almost exclusively on OUI defense and are prepared to defend you regardless of how complex your case may be. With over 50 years of experience, the team at Bernard OUI Defense will look over the facts and carefully craft the best defense strategy, so contact us today!