Our Attorneys
Our lead attorney Joseph D. Bernard and our associate attorneys Erica M. Bruno and Jennifer H. Diggles are the driving forces of our defense team. Attorney Bernard, Attorney Bruno and Attorney Diggles work in collaboration to provide our clients with the support that they need throughout the court process.

Attorney Bernard has over twenty years of experience as a practicing attorney and has shown true leadership in the area of OUI defense throughout his career. He has been lead counsel in the statewide litigation challenging the scientific reliability of the breathalyzers used in Massachusetts, which has ultimately led to an eight year exclusion on the use of breath test evidence. He has authored OUI treatises and is regularly invited to speak at seminars to lecture on the strategies of OUI defense.

Attorney Bruno is revered in the courtroom as a talented young lawyer with passion, drive and wit. She is exceptionally skilled in the area of impaired operation, and has successfully established new favorable case law with her legal challenges at the Massachusetts Appeals Court.

Attorney Whalen has over 35 years of experience as an attorney. Starting his career in the Northwestern District Attorney's office in 1985, Dean spent two years prosecuting in both District and Superior Court. In private practice, he specialized in criminal defense and has handled hundreds of criminal matters.
Our Staff
Our administrative staff is the backbone of our firm. While Attorney Bernard, Attorney Bruno and Attorney Diggles are advocating for our clients in court, our trusted staff is here to make sure that our office runs smoothly and efficiently. The staff will be in contact with you to gather all information and documents related to your case, to schedule appointments, and connect you with our attorneys so that all of your questions can be answered.
Our Experts
We work with subject matter experts from around the country to build strong defenses in court. Our experts are our teachers — from accident reconstruction to forensic laboratory quality standards to breath and blood testing to police training, the in-depth knowledge of these individuals supports our defense work in and out of the courtroom.
Awarded in the Industry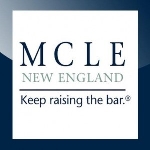 The law offices of joseph D. Bernard represents
From the Berkshires to Boston, The Law Offices of Joseph D. Bernard represents individuals charged with operating under the influence. We are passionate attorneys who sincerely care about our clients and the challenges they are facing. We not only fiercely defend our clients in court, but counsel our clients through the court process with respect, empathy and understanding.
Massachusetts Lawyer of the Year
Only Lawyer in Massachusetts to Have Completed the Breath Test Training Conducted by the State Police
Hampden County Kent Smith Award
National Lawyer of the Year for Drunk Driving Defense
Only Lawyer in Massachusetts to Have Completed the Breath Test Training Conducted by the State Police
Certified Training for Field Sobriety Tests
Real Client Reviews
I'm here to tell you as someone who went through it and knows how scary it is when you are facing that black hole and approaching the event horizon and realize that you are about to lose everything you ever knew and fought for, this is the man you want.

Great experience! Mr. Hobbs and staff were friendly, professional, and easy to get in contact  with. Outcome was more than I expected.