Joseph D. Bernard
Attorney
Every OUI case is different. This is what drew me to begin my own practice for OUI defense in Massachusetts. Many times, drunk-driving cases are treated as generic and "cookie-cutter" cases. I don't handle them this way. Every stop, every person, and every set of circumstances is unique and deserves to be reviewed as such. I am passionate about science and the need for lawyers to understand the science surrounding the measurement of blood alcohol and its effects on the human body. The entire judicial system needs to have a better understanding of the problem of identifying people under the influence. Education and progress through cutting edge defense are what my practice sets out to do.

When I was attending Clark University as an undergraduate, I was on the tennis team and it was then when I became interested in becoming a lawyer. The captain of the team offered me an internship with an attorney for a public defender's office. I remained an intern there for three years. This experience made me realize that a career in legal services was what I wanted. I went on to earn my J.D. from Western New England College in 1990.

While my law practice is located in Springfield, Massachusetts, I represent clients from the Berkshires to Boston. This practice has been open for 24 years and I have provided legal services for alcohol and drug-related offenses, including traffic, misdemeanor, and felony charges. My services also include helping clients reinstate their licenses.
Commonwealth v. Ananias
I am the lead attorney in the statewide consolidated litigation challenging the scientific reliability of breath testing in Massachusetts. This litigation has been extremely complex, and involved work with breathalyzer source code, interfering substances, blood to breath ratios, and laboratory methodology and procedures. Our litigation team worked with experts from across the globe to present our scientific challenges to the court. Ultimately, we were not only able to persuade the court that proper calibration protocols are necessary for reliable breath test results, but our defense exposed the egregious misconduct of the Massachusetts Crime Laboratory, ultimately resulting in an eight-year exclusion of breath test results from evidence. This work has highlighted the importance of reliable forensic evidence in the courtroom, and it has impacted tens of thousands of defendants across the state for the better. We could not have achieved this result without my dear friend, the late Thomas Workman, a champion for those practicing law to seek out and embrace scientific knowledge.
Recognition
I am grateful to have been honored by the community and to have participated in legal work that has led to real and lasting change for our criminal justice system. I have been nationally recognized for Trial Advocacy in 2018 by the National College of DUI Defense, named Lawyer of the Year in 2017 by Massachusetts Lawyers Weekly, and been locally honored by the Hampden County Bar Association in 2018 with the Kent B. Smith Award given to an outstanding citizen of the law community and a dedicated contributor to the advancement of the practice of criminal law. My work has also been featured in the New York Times television series The Weekly, and has been chronicled by the Boston Globe.
Community Involvement
Being involved in the community and sharing my knowledge is important to me. I regularly speak at seminars across the state on operating under the influence issues, the science of OUI cases, and the standards of forensic laboratories. I love to teach and am passionate about continuing my own education. I am a lifetime learner. In fact, I am the only lawyer in Massachusetts who has attended the Borkenstein Courses, founded by Robert F. Borkeinstein, the inventor of the Breathalyzer. These courses are internationally known as the premier alcohol and toxicological training. I have also completed multiple courses in drug recognition, the same courses the Drug Recognition Experts (DRE) participate in. I am also the co-author of the Massachusetts Practice Series Drunk Driving Defense publication, as well as a co-author of multiple MCLE impaired driving manuals.

I am a father to three daughters, with whom I enjoy spending the majority of my time. I travel frequently to see them at college, and I train two of them in tennis. I love to garden and enjoy the art of horticulture.

If I can be of service to you, please do not hesitate to call me at 413-731-9995. A member of my staff will be able to transfer you to me immediately. If it is after office hours, I will contact you on my personal cell phone. I look forward to helping you.
Awarded in the Industry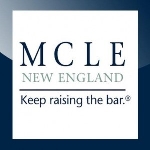 The law offices of joseph D. Bernard represents
From the Berkshires to Boston, The Law Offices of Joseph D. Bernard represents individuals charged with operating under the influence. We are passionate attorneys who sincerely care about our clients and the challenges they are facing. We not only fiercely defend our clients in court, but counsel our clients through the court process with respect, empathy and understanding.
Massachusetts Lawyer of the Year
Only Lawyer in Massachusetts to Have Completed the Breath Test Training Conducted by the State Police
Hampden County Kent Smith Award
National Lawyer of the Year for Drunk Driving Defense
Only Lawyer in Massachusetts to Have Completed the Breath Test Training Conducted by the State Police
Certified Training for Field Sobriety Tests