Julianna Iwasinski
Law Clerk
I began working with the firm as a law clerk in December 2022. I provide support to our attorneys on all of our cases. This includes generating various court documents and collaborating with courts and district attorney's offices across the state of Massachusetts. Before working with the office, I graduated from the College of Charleston with a B.S. in Public Health and obtained my paralegal certification from Liberty University. I then went on to work for a foreign policy think tank in Washington D.C. as an Associate Director of Policy and Governmental Affairs. During this time, I became incredibly interested and invested in the importance of law and human rights. Outside of work, I enjoy watching premier league soccer, reading, and spending time with family.
Awarded in the Industry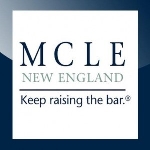 The law offices of joseph D. Bernard represents
From the Berkshires to Boston, The Law Offices of Joseph D. Bernard represents individuals charged with operating under the influence. We are passionate attorneys who sincerely care about our clients and the challenges they are facing. We not only fiercely defend our clients in court, but counsel our clients through the court process with respect, empathy and understanding.
Massachusetts Lawyer of the Year
Only Lawyer in Massachusetts to Have Completed the Breath Test Training Conducted by the State Police
Hampden County Kent Smith Award
National Lawyer of the Year for Drunk Driving Defense
Only Lawyer in Massachusetts to Have Completed the Breath Test Training Conducted by the State Police
Certified Training for Field Sobriety Tests